School of Public Health University of Saskatchewan
Nov 24, 2022
Are you a long-haul truck driver interested in participating in a study on your driving experience? If so, the University of Saskatchewan is currently seeking participants for a study examining the driving performance of long-haul truck drivers utilizing simulation technology. Check out their recruitment poster for more details!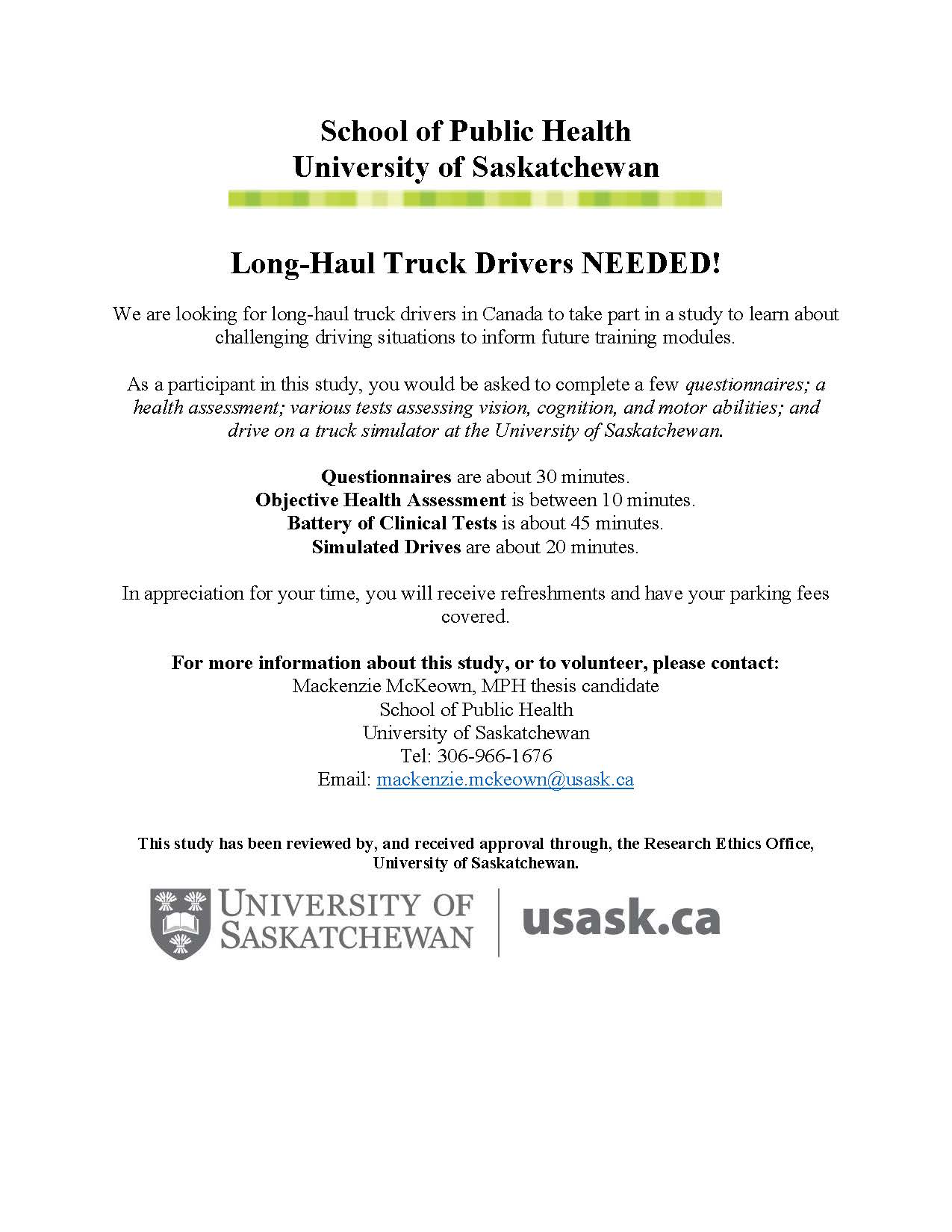 Empowering Women with Transportation Industry Skills
Women Shifting Gears
The STA, YWCA Saskatoon and Saskatchewan Ministry of Immigration and Career Training have launched a pilot-program to encourage more woman to participate in the trucking industry.