School of Public Health University of Saskatchewan
Nov 24, 2022
Are you a long-haul truck driver interested in participating in a study on your driving experience? If so, the University of Saskatchewan is currently seeking participants for a study examining the driving performance of long-haul truck drivers utilizing simulation technology. Check out their recruitment poster for more details!
Mackenzie, a graduate student researcher at the University of Saskatchewan, is looking for long-haul drivers to improve the long-haul trucking industry based on the information you provide. Taking part in this study will help determine the most challenging situations so they can develop modules accordingly.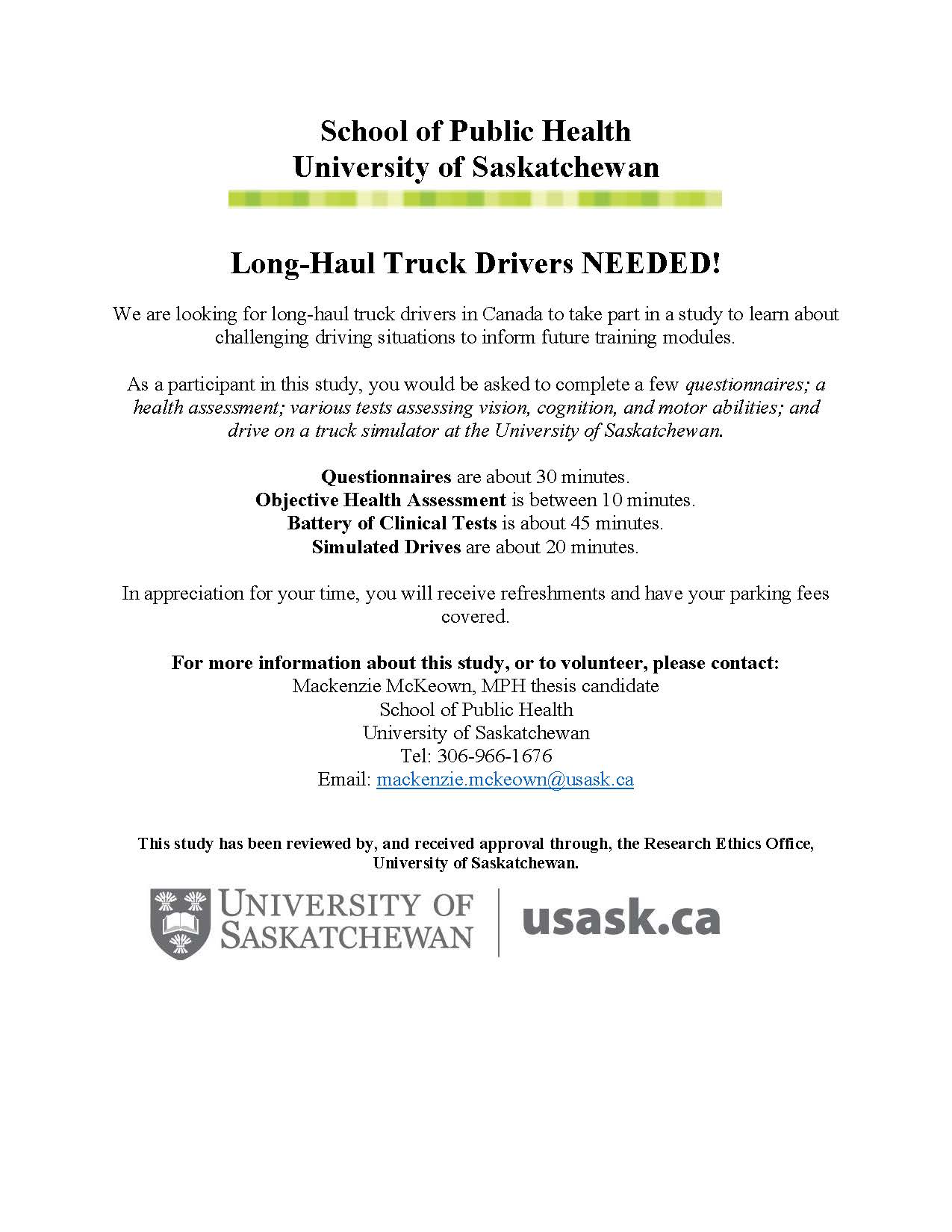 Do you need a solution to reduce your work place injuries & illnesses?
Trucking Industry Certificate of Recognition
Are you looking to provide your employees with new skills? Is having a safe and employee-friendly workplace part of your company culture? The Trucking Industry Certificate of Recognition (CoR) is an industry-evaluated health & safety program recognized by the WCB and Work Safe Saskatchewan.