Careers in Trucking
Are you thinking about a career in the trucking industry? Discovery the opportunities, job descriptions and compensation in the trucking industry.
Exciting and Rewarding Careers
Saskatchewan is currently in need of experienced, hard-working drivers, but driving isn't the only career option available.
There's a long list of rewarding and challenging careers in this industry. Below are examples of various trucking careers people can explore within the transportation and logistics industry.
Ready to get started?
Search our Job Board for current opportunities.
Also known as Commercial Vehicle Operator
Entry-level Truck Driver: Average salary, $18.27 per hour
Truck Driver: Average salary, $22.24 per hour
Long Haul: Average salary, $24.64 per hour
Estimated wage in Saskatchewan: $63,900-$86,000
Owner-operator: Average salary, $110,000 + per year
Truck drivers operate heavy vehicles that haul goods. Depending on the type of truck driver, travel may include urban, rural, provincial, national or even international – all over North America. Trucking companies are hired by customers including farmers, manufacturers, stores and restaurants to deliver goods. Every thing in your daily life was was delivered, at least in part, by a truck. From the food in your fridge to the the device you are reading this on was made available to you because of trucks.
Long-Haul Truck Driver: Being a long distance driver mean that you drive outside of your city, province or even country. Long-haul truck drivers will plan trip logistics, obtain and upkeep required documentation, perform pre-trip, en route and post-trip inspections of the vehicle, ensure cargo is secure, obtain special permits to transport cargo on international routes and much more!
Short-haul and local transport drivers: operates and drives primarily smaller sized trucks to transport goods and materials on local routes and short inter-urban routes (great if you want to be home every night), performs pre-trip, en route and post-trip inspections of the vehicle, and may drive special purpose trucks such as tow trucks, dump trucks, hydro-vac trucks or cement mixing trucks,
Bulk Liquid Driver: Bulk liquids such as fertilizer and fuel are often considered dangerous goods. In order to transport dangerous good drivers must hold a Transportation of Dangerous Good certificate. This training is available in person and online from the Saskatchewan Trucking Association. Many companies will provide this training to their truck drivers. Often companies require that bulk liquid drivers have a minimum of two years of experience and a clean driver abstract. To learn more about commercial drivers abstracts and how they affect your career in trucking, click here.
Owner Operator: being an owner operator generally means that you own your own truck and hire your services out to a single or multiple companies. Being an owner operator is the most common first step in owning your own trucking company.
Employment Requirements:
Comprehension of the English language—written and spoken; to interpret documents, training manuals, legislation, etc.
Pre-employment drug and alcohol screening and random drug testing throughout employment.
Air Brake endorsement
Clean criminal record check and drivers abstract
Secondary (high) school certificate
Education Requirements:
Class 1 A Driver's License, or the Mandatory Entry-level Training (MELT) effective March 15, 2019 in Saskatchewan with a pre-requisite of a Class 1 Learner (Class 1 Endorsement)
Career Succession: Progression to supervisory positions or to non-driving occupations, such as driver trainer, safety officer or truck dispatcher is possible with additional training or experience. Succession in driving positions is also possible, with opportunities to haul fuel or other dangerous goods with earning potential reaching $170,000 + per year.
In Bound/Out Bound Freight Coordinator/Crew Dispatcher

Salary:
$50,000 – $100,000 per year

Job Description: Dispatchers process and transmit information and instructions to coordinate the activities of Professional Drivers operating Class 1/A vehicles while transporting goods over urban, regional, provincial/territorial and international routes. They are employed by transportation companies, manufacturing and distribution companies, moving companies and employment service agencies. (In some companies, the dispatch function is shared between two or more individuals with the following job titles: Fleet Manager; Customer Service Representative; Planner; Trip Coordinator; Driver Manager; and Dispatcher)
Job Duties:
operate radios and other telecommunication equipment;
dispatch personnel according to schedules and work orders;
monitor personnel workloads and locations;
maintain computer and manual records of mileage, fuel use and expenses;
advise vehicle operators of route and traffic problems such as construction, accidents, etc.;
coordinate activities of vehicle operators.
Essential Skills:
Strong Communication Skills
Attention to detail
Proficiency in Microsoft Office programs: Word, Excel and Outlook
Organizational skills
Employment Requirements:
Completion of secondary (high) school is required

Also Referred to as Supervisors
Salary: $70,000 – $100,000
Job Description: Supervisors or Managers coordinate the activities of workers in the following unit group: Shippers and Receivers, Dispatchers and Transportation Route and Crew Schedulers.
Job Duties:
Provide leadership and direction to key departments: Operations, Safety, Training, and Compliance
Plan, organize and oversee operational logistics of the organization, establish work schedules and procedures, resolve work-related issues, prepare and submit progress and other reports and co-ordinate activities with other supply-chain work units or departments
Train workers in job duties, safety procedures and company policies
Oversee the execution of fleet maintenance and regulatory compliance
Maintain awareness of industry trends
Employment Requirements:
Experience in management
Strong knowledge of transportation
Essential Skills:
Organizational, analytical and problem-solving skills
Excellent communication and leadership
Knowledge of industry regulations and laws
Proficiency in Microsoft Office

Also referred to as Safety Officers
Salary: $50,000 – $105,492
Safety & Compliance managers are trucking companies are responsible for making sure the company and its drivers operate in compliance in accordance with safety regulations. Trucking companies have their own rules and regulations regarding safety in the workplace. Countries and provinces also have rules and regulations about what trucks can and cannot do. A Safety and Compliance Manager is expected to understand regulations from the Federal Motor Carriers Association (US), federal, provincial, state and company regulations as they pertain to the operations of the business. This position records and maintains driver violation and accident data, oversees new driver orientation, delivers safety instruction and provides ongoing training. Safety and Compliance Manager responsibilities may vary from company to company.
Employment Requirements:
Knowledge and understanding of regulations in the jurisdictions (often multiple) that trucking companies operate.
Technical abilities to operate software and training platforms
Class 1 license
Leadership and communication skills
Presentation skills (education)
Computer use
Solid judgment and discretion
Problem solving and analytics skills
Education Requirements:
Bachelor's Degree in Occupational Safety or equivalent such as Driver Safety Trainer Program
Minimum 3-5 years experience in safety management
Professional driving experience


Salary: $17.00 – $18.00 dollars per hour
Job Description: Dock workers are responsible for loading and unloading freight onto trucks and trailers using various types of equipment, such as forklifts, dollies, carts, or manual handling in a safe and efficient manner. Dock workers are employed by transportation companies, manufacturing and distribution companies and moving companies.
Job Duties:
Loading, unloading and moving products and materials
operate industrial trucks, tractors, loaders and other equipment to transport materials to and from transportation vehicles and loading docks and to store and retrieve materials.
Ensure accuracy of all in-bound and out-bound freight
Employment requirements:
Some secondary school education may be required
Physical strength is required for manual material handlers who work with heavy materials.
Often referred to as Motor Vehicle Mechanics

Salary: $32.00 – $42.00 per hour
Job Description:
Maintenance, repairs and diagnosis of trucks, trailers, and forklift including hydraulic and electrical systems. As well as knowledge and involvement in disassembling and re-assembling components of heavy equipment. Other responsibilities might include: cleaning/maintaining equipment; interpreting work orders and manuals; writing service reports
Job Duties:
Repair of diesel engines, airbrakes, power train, transmissions, fuel systems, cooling systems, steering electrical, suspension systems, welding tasks, as well as preventative maintenance tasks including oil changes and grease jobs
Employment Requirements:
interpersonal skills, written and communication skills; possibly a class 2b license with air brake endorsement.
Essential Skills:
Mechanical experience is preferred; another possible requirement is a trade certificate and class 5 drivers license.
Also known as Office Administrators
Salary: $52,000 – $55,000 per year
Job Description: the office administrator oversees and co-ordinates office administrative procedures; Review, evaluate and implement new administrative procedures; Establish work priorities and ensure procedures are followed and deadlines are met; Assemble data and prepare periodic and special reports, manuals and correspondence
Job Duties:
Oversee and co-ordinate office administrative procedures
Establish work priorities and ensure procedures are followed
Use of computer equipment
Mail handling
Answering phones and relaying telephone calls
Essential Skills:
High-quality interpersonal skills
Ability to work in a team environment
Detail-oriented
Excellent computer skills; proficiency with Microsoft Word, Excel
Strong organizational and time management skills
Employment Requirements:
Completion of Secondary (high) school is required
Finding the Right Fit
8 Things to Look for in a Company
There are 8 important categories or criteria that interested industry entrants should consider when looking for a trucking company to work for.
Recruitment and retention: Recruitment and Retention is critical to the sustainability of trucking companies. Companies with strong recruitment practices will be visible to people of various backgrounds and abilities. These companies will not be exclusive in how the hire. Accommodation and return to work measures are integral to the company's approach to engaging and retaining workers. Employers with solid retention rates will be engaging, provide you with mentorship and provide you further opportunities to develop your career.
Employee engagement & workplace culture: Trucking is diverse and so should the employers you work for. Engagement is key to ongoing and open communication and should be encouraged at all levels, starting with the manager(s). Employees need to feel comfortable to bring issues forward and have space to talk about challenges and struggles. Having a workplace culture built on respect and communication is key. Employers could have several initiatives that invest in the workplace culture, such as employee appreciation weeks, regular potlucks and lunches, or even cultural celebrations.
Compensation & total rewards: Compensation is important and your efforts deserve to be rewarded. Good trucking companies know that. Since 2018, the trucking industry has seen marked increases in compensation for truck drivers, often at double-digit rates. You may also encounter compensation in mileage pay. This is still a trend in the industry, however, there has been a shift away from mileage pay towards hourly pay to help attract younger workers to the industry. This is something to keep in mind when looking for your next great career.
Workplace wellness & mental health: Our mental health and wellness are critical to our performance at work. Employers you would want to work for should have policies in place and demonstrate a commitment to wellness in the workplace. Like physical illness, mental illness can take many forms, and this can cause stress at work. In a safety-sensitive industry like trucking, your mental health is important. Trucking companies that value this will offer flexible work arrangements, demonstrate a work-life balance, provide an employee assistance program and even provide mental health first aid training.
Workplace diversity & inclusion: When looking for a trucking company to work for, one of the first things to look for is their purpose, mission, vision, and values statements. You want to work for employers that value diversity and accommodate all types of people, including women, indigenous peoples, people with disabilities, and other visible minorities. A more diverse workplace means greater health and wellness, and improved productivity and innovation.
Training & skills development: Your personal and career development is important. Employers you work for should recognize this and provide you with opportunities to build your skills and learn on the job.
Corporate citizenship & environment: Trucking companies have a social responsibility and should operate in an ethical manner. This means their operations should benefit society as a whole. Trucking companies should maintain a balance between economy and ecosystem. Yes, trucking companies have a responsibility to bring goods to market, which in turn impacts our economy. In doing this, trucking companies should be aware of their environmental impact and be involved in initiatives that help reduce their Greenhouse Gas Emissions.
HR innovation: HR Innovation is essentially combining the previous seven points. When you are looking for a trucking company today, look to join a team that is innovative, committed to safety and excellence and is a leader in diversity and inclusion. Together we can all contribute to bettering the world.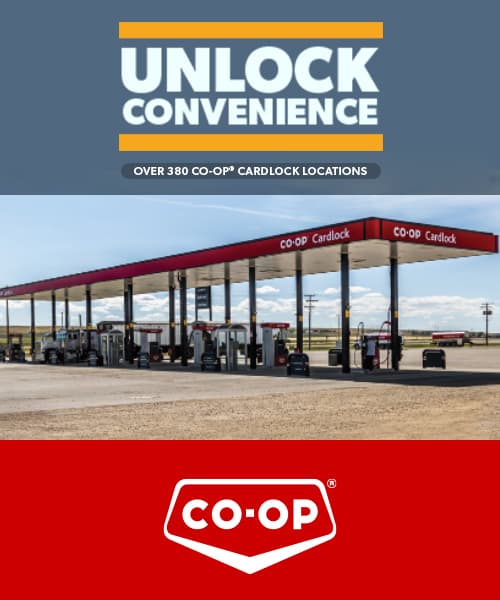 Certified Transportation Safety Professional
Ease your Mind
Do you have a trusted employee ready to be elevated to the next level? The Certified Transportation Safety Professional (CTSP) designation provides the gateway to manage a trucking company safety and compliance program.