Driver of the Month
Darrel "Scully" Ariss | September 2020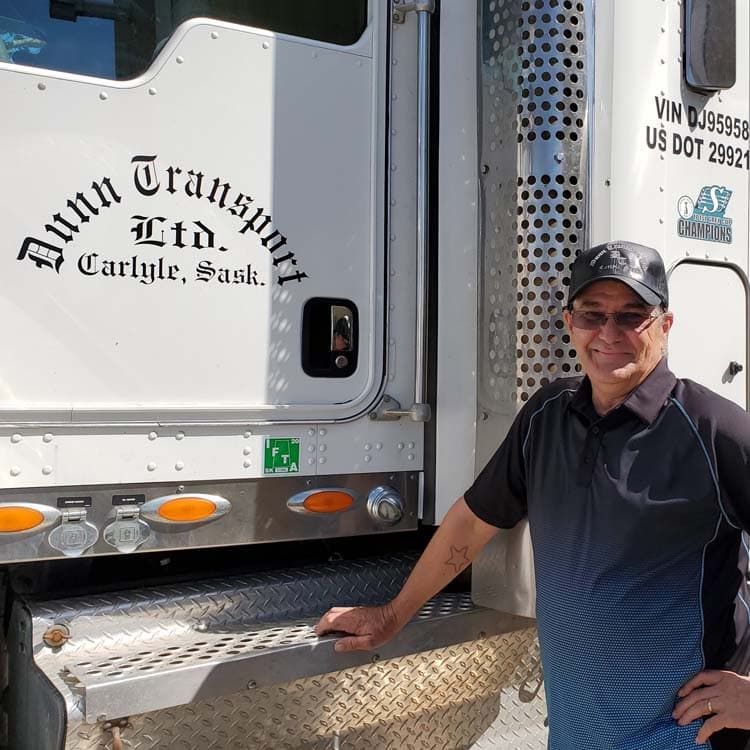 Dunn Transport Ltd.
Darrel started driving Semi's in 1987. In 1989 he was hauling livestock in Canada and the United States. Of all the United States he has logged, he is only missing 7 States.
In 2005 Scully started with us at Dunn Transport Ltd. This past March he celebrated his 15th Anniversary with us.
Darrel is a dedicated driver and very versatile. He has hauled everything from fuel, livestock, oil, flat decks and fertilizer. We are extremely lucky to have him. Even when things slow down he is never scared to pick up a wrench and help in the shop. He is well versed on the mechanical side, which is a great skill set to have.
Thank you, Darrel, for your passion and dedication to the industry.
11 to 15 Years Years of Service
The Professional Truck Driver of the Month award has been established to recognize the men and women behind the wheel that make our industry great. We want to thank them for all the work and time they put on the roads for us!
Driver of the month receives
Certificate of Recognition
$25 Prepaid VISA card
SGI Canada and STA promo items
Complimentary copy of the Western Canada Highway News
Recent Drivers of the Month